Endometriosis is a chronic condition affecting millions of Canadian women. It can begin at any age between the teens and 40s and impacts between 10-15% of women in these age groups.
There is no cure for endometriosis, but Naturopathic Medicine can offer women with this condition hope for improved hormone balance, decreased pain and support for fertility.
Prior to reading this article, I suggest you check out Understanding Endometriosis to learn how to recognize the symptoms of endometriosis and the underlying imbalances that lead to this frustrating condition.
Naturopathic Treatments for Endometriosis
A Naturopathic treatment plan for endometriosis will be highly individualized to each person, addressing their unique lifestyle, dietary and symptom needs. The treatment goals vary person to person, but always include a combination of the following:
Normalize the function of the immune system

Balance hormones

Support liver detoxification of hormones

Reduce and block pro-inflammatory chemicals produced by the body

Support the large intestine and microbiome (healthy bacteria)

Decrease stress
By addressing these underlying imbalances in endometriosis Naturopathic Doctors can improve the overall health of women with endometriosis, decrease or eliminate symptoms of endometriosis and address the underlying cause of endometriosis.
Normalize Immune Function
There are many nutrients involved in healthy immune function. One of the largest categories of immune supportive nutrients are the antioxidants. Nutrients like vitamin C, beta carotene, vitamin E and selenium all enhance immune function and can be used to support endometriosis treatment. Many of these nutrients also decrease inflammation and can improve pain associated with endometriosis.
Vitamin D, an incredibly important nutrient for Canadians, has profound impacts on endometriosis. Vitamin D regulates cell growth and differentiation in endometriosis, enhances macrophage action and decreases inflammation. Vitamin D supplementation has been found in studies to reduce the weight of endometriosis lesions as well.
Balance Hormones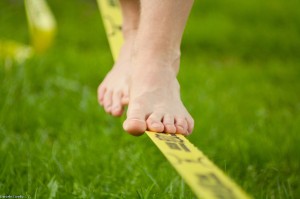 Endometriosis is a hormonally responsive condition – the growth of the endometrial lesions occurs under the influence of estrogen – so balancing hormone levels is an important treatment goal for all women with endometriosis.
Phytoestrogens, such as lentils, flax seeds and soy, can bind to estrogen receptors and have a less potent effect than our body's own estrogen. When these phytoestrogens are bound to receptors they displace our own estrogen resulting in a lower estrogen effect overall. These foods should be incorporated into our diet daily for optimal hormone balancing effects.
Indole-3-carbinole and DIM (di-indolylmethane) from brassica vegetables are also estrogen regulating supplements that act much like phytoestrogens by binding estrogen receptors and decreasing our body's estrogen response. Your Naturopathic Doctor may recommend these supplements, or recommend increasing consumption of broccoli, cauliflower, cabbage and brussels sprouts for hormone balancing in endometriosis.
Reduce Inflammation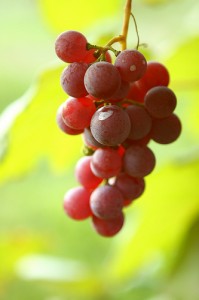 Many of the most profoundly effective treatments for endometriosis work by reducing inflammation in the body. Pycnogenol, a pine bark extract, has anti-inflammatory, immune supportive and anti-growth properties. Studies have shown significant improvements in pain symptoms in women using pycnogenol.
Resveratrol, a substance found in the skin of grapes, is especially beneficial for women with endometriosis and infertility. Resveratrol can decrease inflammation, reduce proliferation of endometrial lesions and protect eggs from the effects of aging.
N-acetyl cysteine (NAC) is one of the most promising treatments for endometriosis. Studies have found immune function improvements (increases in T regulatory cells, decreases in TNF-alpha), significant decreases in inflammation (including increases in glutathione – a cellular anti-inflammatory) as well as reduces in the size of existing endometrial lesions.
Support Liver Detoxification
The liver is essential for hormone balance as it is where our body detoxifies estrogen and prepares it for elimination. B vitamins are necessary for this function, allowing the liver to more efficiently inactivate and process estrogen.
Nutrients known as lipotropics also promote liver function by promoting the flow of fat and bile (containing estrogen for elimination) out of the body through the large intestines. Choline, betaine, methionine and dandelion are all prime examples of lipotropics that can be used to enhance liver detoxification in endometriosis.
Support Large Intestines and Healthy Bacteria
Our body eliminates estrogen by attaching it to a carrier molecule (glucuronic acid) and excreting it through the bile into the stool. Unfriendly bacteria in the large intestines can prevent our ability to eliminate estrogen by breaking this bond between estrogen and it's carrier. This estrogen is then recycled back into our body, resulting in higher circulating levels of estrogen.
We can modify this action, and support healthy hormone levels, by following the Endometriosis Diet which emphasizes healthy fiber and avoidance of unhealthy fats. Probiotic supplements can also be used in some cases to encourage healthy bacteria balance.
Decrease Stress
Stress occurs frequently in our fast-paced society, but we know that unhealthy levels of stress, or poor adaptation to stress is linked to decreased immune function and may trigger the kind of biochemical imbalances that lead to endometriosis. Studies have demonstrated that endometriosis grows more rapidly, or recurs faster and in greater quantities, during times of extreme emotional stress.
Breathing exercises, physical exercise, yoga, meditation, mindfulness, good quality sleep and adaptogenic herbs and supplements can decrease your stress response and help you to manage your endometriosis, naturally.
Not All Nutrients Are Beneficial
Just because it's natural, does not mean it's safe. It is strongly recommended to consult with a Naturopathic Doctor to develop a safe and effective endometriosis plan that will address your concerns and give you the best chances for success.
Additionally, some nutrients may negatively impact endometriosis. L-carnitine, an amino acid, was shown in one study to induce a condition resembling endometriosis with accompanying infertility when give to young female mice. We are not sure of the impact this may have on humans, but a cautious approach is recommended.
Treating Endometriosis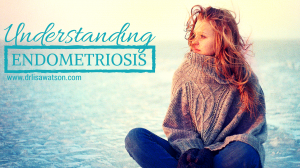 To take a fully empowered, knowledgeable approach to your endometriosis I recommend you read the other articles written by Dr. Lisa Watson, ND on endometriosis: Understanding Endometriosis, The Endometriosis Diet, Endometriosis and the Immune System, Acupuncture and Endometriosis and Endometriosis and Infertility.  If you are ready to take the next step, book a complimentary 15 minute meet-and-greet appointment with Dr. Watson, or book an initial consultation.  You can feel better! Get started now.
References
Hudson, Tori. Women's Encyclopedia of Natural Medicine. New York: McGraw Hill, 2008.
Lauersen, Niels H and Bouchez, Collette. Getting Pregnant. New York: Fireside, 2000.
Lewis, Randine. The Infertility Cure. New York: Little, Brown and Company, 2004.
Kohama T, et al. Effect of French maritime pine bark extract on endometriosis as compared with leuprorelin acetate. Journal of Reproductive Medicine; 2007:52(8),703-8
Vassiliadis S, Athanassakis I. A "conditionally essential" nutrient, L-carnitine, as a primary suspect in endometriosis. Fertil Steril. 2011 Jun 30;95(8):2759-60.
Disclaimer
The advice provided in this article is for informational purposes only. It is meant to augment and not replace consultation with a licensed health care provider. Consultation with a Naturopathic Doctor or other primary care provider is recommended for anyone suffering from a health problem.