We all recognize the importance of prenatal supplements for women.  But can men benefit too?  Women are encouraged to take a nutritional supplement for at least three months before getting pregnant and I think men should do the same!
Nutrients for Male Fertility
Certain nutrients are needed for the production and protection of sperm.  Making sure that men have enough of these key nutrients can improve sperm count, sperm motility and the percentage of healthy sperm.
Vitamin C and E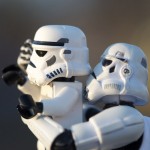 Vitamins C and E are antioxidants – they protect the body from damage done by reactive oxygen species (ROS or 'free radicals').  Sperm are especially sensitive to damage by ROS.  This is why semen contains high amounts of vitamin C and other antioxidants, to protect the sperm from ROS damage.
A diet that is deficient in antioxidant rich fruits and vegetables can lead to lower sperm count, poor motility and more abnormally shaped sperm.
However, you can get too much of a good thing.  Excess doses of vitamin C and E can have pro-oxidant effects – leading to oxidative damage rather than preventing it.  Working with a Naturopathic Doctor can help you determine your optimum dose for fertility.
Selenium
Another antioxidant, selenium deficiency is associated with poor male fertility.  Selenium supports sperm production and supplementation can improve sperm motility and sperm count.
As with vitamin C and E, too much selenium can cause adverse effects.  It is best used in combination with other antioxidants at low dose, or as a food-based nutrient.              
Folic acid
Normally associated with female fertility, men can benefit from folic acid supplementation as well.  Folic acid is necessary for DNA synthesis and the protection of DNA during sperm production.
It has been suggested that supplementing men with folic acid may decrease miscarriage rate by decreasing genetic mutations.
Zinc
No single nutrient has a greater impact on male reproduction than zinc.  Zinc is necessary for folic acid absorption and metabolism, testosterone production, formation and maturation of sperm and fertilization.
The scary thing is that 79% of men are not consuming even the recommended daily allowance (RDA) of zinc.  Most men who are considering fatherhood could benefit from a zinc supplement.
But as with so many things, you can have too much of a good thing.  Excess intake of trace minerals like zinc can lead to pro-oxidant effects.
Men and women contribute equally to fertility – you each give your DNA to your baby.  Put your best DNA forward and consider seeing a Naturopathic Doctor who can recommend a male prenatal supplement to optimize your fertility, and the health of the next generation.
Disclaimer
The advice provided in this article is for informational purposes only.  It is meant to augment and not replace consultation with a licensed health care provider.  Consultation with a Naturopathic Doctor or other primary care provider is recommended for anyone suffering from a health problem.