Integrative medicine is the philosophy of using the best of all available forms of medicine with the sole purpose of improving patient outcomes. As a Naturopathic Doctor my philosophy is to provide integrative holistic medicine – using all available forms of medicine (mainstream and alternative) while addressing the person as a whole being rather than just treating symptoms.
Naturopathic Doctors are well trained in the philosophy of Integrative Medicine. We utilize many different modalities (treatment options) to help our patients achieve their health goals. As a Naturopath I use: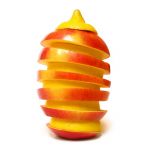 Nutrition and dietary counseling
Lifestyle counseling
Exercise counseling
Botanical (herbal) medicine
Nutritional supplements
Traditional Chinese Medicine and Acupuncture
Individualized advanced level testing
These are the tools I use to help my patients overcome their health concerns and optimize wellbeing. I also work in an Integrative clinic – the Integrative Health Institute where I work integratively with an amazing team of chiropractors, osteopaths, registered massage therapists, counselors, doulas, personal trainers and lifestyle coaches who can help my patients to achieve their goals.
Integrative Medicine can be used to treat any health condition. Some of the conditions I am most passionate about treating include:
Adult acne
Female Hair loss
Digestive disorders
Anxiety
Depression
Hypothyroidism
Autoimmune disease
Hyperthyroidism
Hormone balance
Infertility
Menopause
Eczema
Weight loss