Women's Health
Articles written by Dr. Watson on hormone balance and conditions affecting the health of women.  Please scroll down for articles specifically pertaining to fertility and pregnancy.  If you have a topic you'd like to see an article on, send an email to drlisa@drlisawatson.com. 

Female Hair Loss
Getting to the Root of Female Hair Loss
Alopecia Areata: A Naturopathic Approach
Going Grey: The Truth About Grey Hair, and What You Can Do About It
Polycystic Ovarian Syndrome – PCOS
Understanding Polycystic Ovarian Syndrome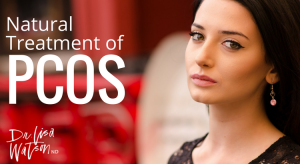 Antioxidants May Improve Ovulation in PCOS
Polycystic Ovarian Syndrome (PCOS) Diet
When it's NOT PCOS – Non-Classic Congenital Adrenal Hyperplasia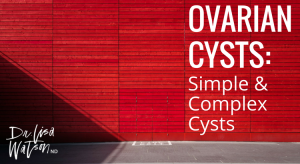 Ovarian Cysts: Simple and Complex Cysts
Uterine Fibroids
Fibroids: Five Things You Need to Do
The Uterine Fibroid Diet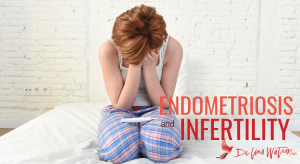 Endometriosis
Endometriosis and the Immune System
The Endometriosis Diet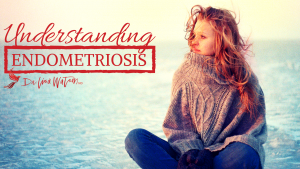 Naturopathic Medicine and Endometriosis
Perimenopause and Menopause
Six Natural Treatments for Menopause
Empowered Menopause: Acupuncture for Hot Flashes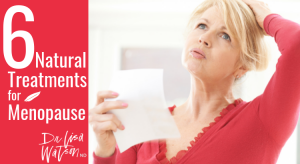 Phytoestrogens: Hormone Balance with Food
Thyroid Health
Foods that Impact Thyroid Health
Understanding Hashimoto's Thyroiditis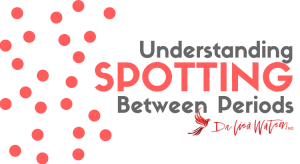 Hashimoto's and Gluten
Healthy Periods
Natural Support for Amenorrhea
Understanding Spotting Between Periods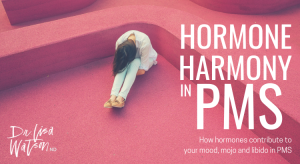 Bitch Redux
Problems with the Pill: Nutrient Depletions
Your Guide to Pain-Free Periods
Natural Treatments for Pain-Free Periods
The Many Colours of Menstruation
PMS and PMDD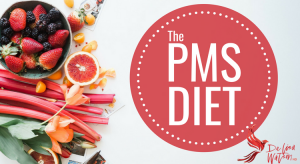 Hormone Harmony: PMS
10 Tips to Treat PMS Naturally
Hormone Balance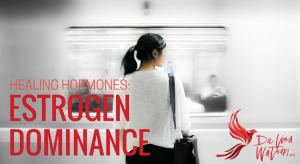 Healing Hormones: Progesterone Deficiency
Healing Hormones: Estrogen Dominance
10 Tips to Beat a Weight Loss Plateau
DUTCH: The Gold Standard in Hormone Testing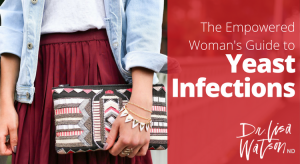 Love and Happiness: Hormone Hacks for a Happy Life
Phytoestrogens: Balancing Hormones with Food
Lady Garden Health
The Empowered Woman's Guide to UTIs
The Empowered Woman's Guide to Yeast Infections
The PATH to Treating Bacterial Vaginosis 
The Empowered Woman's Guide to Vaginal pH Testing
Fertility
Articles written by Dr. Watson on optimizing male and female fertility naturally.  Dr. Watson's practice embraces an integrative approach to fertility and she supports patients preparing for pregnancy, struggling with infertility and those undergoing assisted reproductive therapies.  

How to Get Pregnant
Fertile Cervical Fluid Testing
Basal Body Temperature Tracking
Female Fertility and Infertility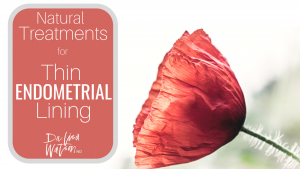 Thin Endometrial Lining
Pain Medications in Pregnancy and Fertility
The Most Important Lab Test for Preventing Miscarriage
Male Fertility and Infertility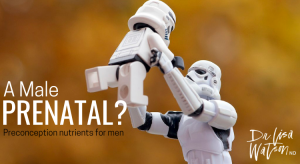 QUIZ: Is My Testosterone Low?
Low Testosterone in Men: A Lifestyle Approach
Low Testosterone in Men: Supportive Supplements
Acupuncture and Fertility 
Fertility and Traditional Chinese Medicine
Acupuncture for IVF and IUI Cycles
Pregnancy
Supporting optimal health during pregnancy is a passion for Dr. Watson.  Articles listed here are to empower pregnant women and provide them with information to have an amazingly healthy pregnancy, both for themselves and their babies.  
Naturopathic Care in Pregnancy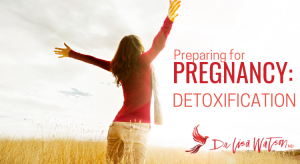 Prenatal Naturopathic Care
Naturopathic Medicine During Pregnancy
Preparing for Pregnancy – Detoxification
Diet and Lifestyle in Pregnancy
Too Much of  a Good Thing – Nutrients to Avoid in Excess During Pregnancy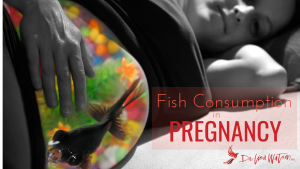 Caffeine in Pregnancy
Symptom Support in Pregnancy
Managing Gestational Diabetes Naturally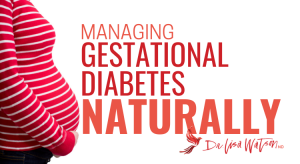 Blood Clots in Pregnancy
Pain Medications in Pregnancy and Fertility
Natural Treatment Options for PUPPPS
Children's Health
Articles written by Dr. Watson on children's naturopathic health care.  Dr. Watson is a mother and Naturopath practicing in downtown and the Beaches neighbourhood of Toronto.  She enjoys working with children, embracing their natural vitality and supporting children with acute and chronic illnesses and overall health.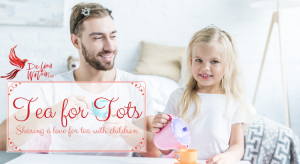 Tea for Tots
Four Steps to Selecting Safe Baby Care Products
Social Kids – Supporting Social Development in Children
Teen Health
Teens have specific health concerns – different from those of children or adults.  Dr. Watson works extensively with teens in her practice and has lectured on issues of healthy teen diets, teen insomnia, anxiety and depression.  Articles here are all written by Dr. Watson.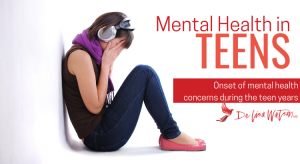 Teen Insomnia
Naturopathic Medicine for Teens
Onset of Mental Disorders – Teen Years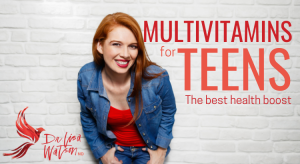 Multivitamins for Teens – the Best Health Boost
Canadian Teens Have Highest Levels of BPA: Study
Food Medicine
"Let food be your medicine, and medicine be your food" – Hippocrates, the father of medicine first said that hundreds of years ago.  But the wisdom of that statement persists.  Listed here are articles on food, nutrition, and healthy eating.  As a vegetarian, Dr. Watson also writes extensively on the vegetarian diet for children, teens and adults.  
Vegetarian and Vegan Diets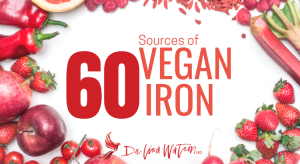 40 Vegan Calcium Sources
Do You Have a Vitamin B12 Deficiency – Quiz
Optimizing Your Diet
The Importance of Essential Fatty Acids
10 Things You Need to Know About Vitamin D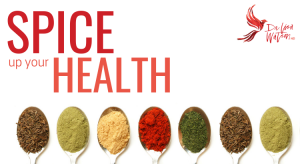 Spice Up Your Health – the Fifth Food Group
Green Eats – Ten Top Green Foods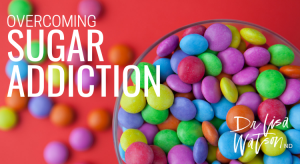 Heart Healthy Celery
Matcha – Super'powdered' Green Tea
Integrative Health
Dr. Watson embraces the philosophy of Integrative Medicine in her practice as a Naturopath.  Integrative Medicine is using the best of all forms of medicine with the sole purpose of improving patient outcomes.  Dr. Watson wants to encourage you, through education, to make informed decisions about your health and choose treatments that resonate with your goals, beliefs and lifestyle.  Below are articles on specific conditions that Dr. Watson treats integratively as a Naturopathic Doctor.  
Allergies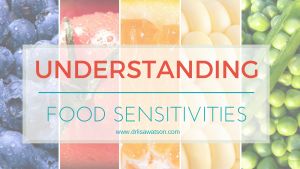 Ten Tips to Treat Allergies
Understanding Allergy – The Allergic Sequence and Treatments
Food Sensitivities 
Understanding Food Sensitivities
Wheat Woes: Celiac Disease, Wheat Allergy and Gluten Sensitivity
Headaches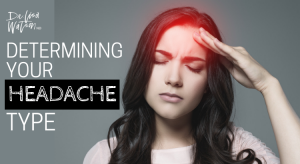 Cluster Headaches – Natural Treatment Options
Oww… My Head Hurts – Determining Your Headache Type
Five Key Nutrients for Headaches
Naturopathic Medicine
Medical Doctors Know Little About Herbal Medicine – Results of a UK Survey
Healthy Living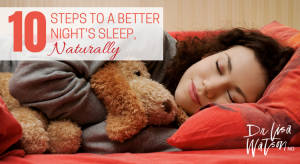 Ten Steps to a Better Night's Sleep, Naturally
Hula Hooping for Health: Eight Benefits of Hula Hooping
Spring Cleanse – 12 Simple Tips for Cleansing Your Body and Mind
10 Tips to Beat a Weight Loss Plateau
Specific Conditions
Adult ADHD – Diagnosis and Natural Treatment Options
Botanicals to Avoid in Epilepsy
Candida Quiz – Is Yeast Your Problem?
Elderberry – the Flu Fighting Fruit
Gallstones: Diet and Supplements
Getting Under Your Skin – Ten Natural Treatments for Psoriasis
Natural Relief from Canker Sores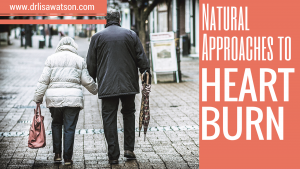 Naturopathic Treatment of Eosinophilic Esophagitis
Natural Approaches to Heart Burn
Natural Treatments for Tinnitus
Nutrient Deficiencies in Celiac Disease
Home Care
Articles written by Dr. Watson on at-home self-care you can do yourself.  If there is a topic you would like to see an article on, please send an email to drlisa@drlisawatson.com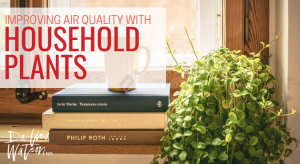 Self Love – 50 Ways to Practice Self Love
Epsom Salts – Baths and Beyond
Green Living – Improving Air Quality with Common Houseplants
Natural First Aid – Burning Man Edition
SaveSaveSaveSave
SaveSave
SaveSave
SaveSave
SaveSave
SaveSave
SaveSave
SaveSave
SaveSave