Testosterone is the dominant reproductive hormone in men and it has a lot of different actions in the male body. Not only is it responsible for libido and sexual health, it is also involved in prostate health, hair growth, mood, muscle strength, bone density and many many other actions.
We know that testosterone levels in the current generation are much lower than they were 100 years ago. Studies suggest that the peak testosterone production in men today is up to 25% lower than it was in our grandfathers.
Testosterone production also declines with age. There is a 50% reduction in testosterone production between 25 and 75 years of age.
Symptoms of low testosterone are variable but may include:
Loss of libido
Erectile dysfunction
Depression
Reduced cognitive function/ foggy thinking
Osteoporosis
Reduced muscle mass
Low sperm count/ infertility
Low testosterone levels can be identified on blood or salivary panels. If you think you may have low testosterone, ask your doctor for a test.
There are many lifestyle, dietary and naturopathic treatments for low testosterone. Discuss with your Naturopathic Doctor what treatments may be best for you.
Lifestyle Interventions
Avoid alcohol
Alcohol increases estrogen levels and can lead to low testosterone balance in men. If your testosterone levels are low, reduce or avoid alcohol to support hormone balance.
Avoid marijuana
Marijuana use can lower lutenizing hormone, decrease testosterone and lower sperm counts. We don't know how much is needed to have these effects, so best to avoid it altogether.
Quit smoking
Cigarette smoking is one of the most damaging habits for sperm health and it also decreases testosterone levels. Talk to your ND if you need help quitting smoking.
Avoid plastics and endocrine disrupting chemicals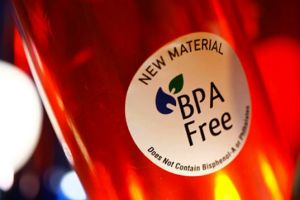 Plastics and other chemicals (household cleaners, pesticides, herbicides, etc) are known endocrine disrupting chemicals – they disturb our body's hormone balance. Plastics and household cleaners are the most common EDCs in our environment. So switch to glass and all natural cleaners to prevent hormone imbalance.
Achieve an optimal body mass
Being overweight results in increased estrogen production from fat tissues and decreases circulating testosterone levels. Being underweight can also be problematic for hormone balance. Focus on a healthy exercise and diet to achieve your ideal body mass.
Get enough sleep
Peak testosterone production coincides with the onset of rapid eye movement (REM) sleep in younger and older men. Not getting enough sleep (less than 6 hours per night) can lead to lower testosterone levels. So get your 8 hours every night.
Exercise regularly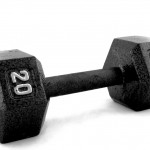 In general, testosterone levels are elevated directly following heavy resistance exercise. The greatest elevations in testosterone occur when you work large muscle groups, with moderate to high intensity, with short rest intervals. Consider working with a trainer if you are inexperienced in this form of exercise to prevent injury.
Manage stress
High stress hormone (cortisol) production leads to a greater increase in the conversion of testosterone to estrogen in fat cells (a process known as aromatization). Focus on active relaxation and stress management, and talk to your ND if your stress levels are high or out of hand.
A healthy lifestyle is one important factor in improving low testosterone levels in men.  Nutritional support, botanical medicines and acupuncture can also be helpful.  For more information check out this article by Dr. Lisa Watson, ND – Low Testosterone Levels in Men: Supplement Support.
Disclaimer
The advice provided in this article is for informational purposes only. It is meant to augment and not replace consultation with a licensed health care provider. Consultation with a Naturopathic Doctor or other primary care provider is recommended for anyone suffering from a health problem.