Many otherwise healthy men are suffering with low testosterone levels.  Testosterone is an important hormone for male sexual health, but also mood, energy, muscle strength, bone density and many many other functions in the body.
Testosterone levels decline with age, and men of this generation are producing up to one-quarter less than their grandfathers.
Symptoms of low testosterone are variable but may include:
Low libido
Erectile dysfunction
Depression and low mood
Brain fog and reduced mental functioning
Osteoporosis
Reduced muscle mass
Infertility and low sperm count
Low testosterone levels can be identified on blood or salivary panels. If you think you may have low testosterone, ask your doctor for a test.
You can learn about lifestyle approaches to improving low testosterone levels here, or read on to learn how specific nutritional and botanical supplements can increase your testosterone and get you back to feeling vibrantly healthy.
Nutritional Supplements
Zinc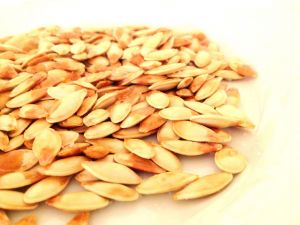 The most important nutrient for male health, even a slight deficiency in zinc can lead to lower testosterone levels and decrease sperm counts. It is estimated that 80% of men are not getting the daily recommended intake of zinc (11mg). Good food sources are nuts, pumpkin seeds and whole grains. Take supplements only under the care of a qualified naturopathic doctor – taking too much zinc can be toxic to sperm and result in infertility. Taking zinc with folic acid has also been shown to be more effective at balancing hormones and sperm production than either alone.
Astaxanthin
This carotenoid molecule (less well-known than it's cousin beta carotene), is isolated from algae.  Astaxanthin has been found to increase testosterone levels and sperm health after three months of supplementation. It has stellar antioxidant properties and is safe for most men.
Botanical Supplements
Mucuna pruriens
A traditional Ayurvedic herb, mucuna is able to balance the entire cascade of male hormone balance from the production of GnRH in the hypothalamus all the way to testosterone production in the testes. Human and animal studies have shown increases in sperm count and increased testosterone. It also has been found to decrease reports of stress and decreased stress hormone (cortisol) production.
Tongkat Ali
Eurycoma longifolia Jack, or Tongkat Ali, is a traditional Malaysian botanical medicine. We don't know exactly how it works, but studies have demonstrated increases in hormones, including testosterone as well as increased libido and sperm count.
Withania somnifera
Ashwaganda, an excellent adaptogenic botanical, has been found in studies to improve sperm counts, hormone balance and testosterone levels. This botanical is best indicated for men with stress in addition to low testosterone levels.
Tribulus terrestris
A botanical with a long history of use for improving male virility, muscle strength and sexual potency. Tribulus is thought to enhance production of lutenizing hormone, leading to an increase in testosterone production. Studies have found daily supplementation can improve hormone parameters after as little as one month.
As with all supplements, supervision by an experienced and qualified Naturopathic Doctor is recommended to ensure safe and effective use.  Natural remedies may be natural, but they are not without side effects and potential interactions.  Your ND will help you find your ideal balance.
Disclaimer
The advice provided in this article is for informational purposes only. It is meant to augment and not replace consultation with a licensed health care provider. Consultation with a Naturopathic Doctor or other primary care provider is recommended for anyone suffering from a health problem.