Many people are beginning to recognize the personal benefits of a gluten-free diet. For some individuals the simple avoidance of gluten (a protein in wheat, barley and rye) can improve or completely resolve symptoms of diarrhea, constipation, gas and bloating.
So what is the problem with gluten? Why are so many people benefiting from avoiding this specific protein? The answer is not that simple. In fact, there are three distinct medical diagnoses that may apply to people who improve on a gluten free diet.
Celiac Disease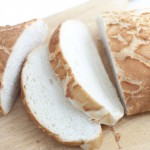 Celiac disease is an autoimmune disease impacting about 1 in 100 people. In this condition the body is stimulated to produce auto-antibodies against the lining of the small intestine. These auto-antibodies are only produced in the presence of gluten in the diet. Celiac disease incidence has increased 5-fold in the past 40 years – a trend that is seen with a number of autoimmune conditions. Having celiac disease increases the risk for the development of other autoimmune conditions in your lifetime. The only treatment for celiac disease is lifelong avoidance of gluten.
Wheat Allergy
Wheat allergy results when the body produces an allergic reaction to gluten or another component of wheat. The allergic sequence is similar to other allergies, with the release of histamine from mast cells and basophils, triggered by immunoglobulin E (IgE) cross-linking. Symptoms of wheat allergy include redness, swelling, hives and other allergy-type symptoms. Wheat allergy is the rarest of the wheat-associated diagnoses with only 1 in 500 people being impacted.
Gluten Sensitivity
By far the most common diagnosis associated with wheat is gluten sensitivity. It is estimated to impact 1 in 10 people and is 6x more prevalent than celiac disease. The symptoms of gluten sensitivity include:
Abdominal pain (68%)
Eczema or rash (40%)
Headache (35%)
Foggy mind (34%)
Diarrhea (33%)
Depression (20%)
Anemia (20%)
Numbness in legs, arms or fingers (20%)
Joint pain (11%)
Diagnosis of gluten sensitivity is typically a diagnosis of exclusion. If you test negative for celiac disease (auto-immune antibodies), negative for wheat allergy (IgE immunoglobulins) but still improve on a gluten free diet then you will likely receive a diagnosis of gluten sensitivity.
Food sensitivity testing, such as the IgG food sensitivity panel, can help to confirm a diagnosis of gluten sensitivity. It can also identify other food sensitivities which may be occurring simultaneously, such as a dairy, egg or nut sensitivity.
If you suspect you may be gluten sensitive, cut it out of your diet for at least three weeks and watch your symptoms for improvement. Or contact your Naturopathic Doctor to discuss comprehensive testing for celiac disease, wheat allergy and gluten sensitivity. Take charge of your health, and let go of your wheat woes!
Select references
Sapone A, Lammers KM, Casolaro V, et al. Divergence of gut permeability and mucosal immune gene expression in two gluten-associated conditions: celiac disease and gluten sensitivity. BMC Med. 2011;9:e23
Disclaimer
The advice provided in this article is for informational purposes only. It is meant to augment and not replace consultation with a licensed health care provider. Consultation with a Naturopathic Doctor or other primary care provider is recommended for anyone suffering from a health problem.