My expertise in treating hair loss in women started with a personal experience of hair loss in my 20s. After being dismissed by my Medical Doctor who assured me it was "totally normal" I persisted in understanding why a healthy woman in her 20s would start losing hair.
Laboratory Testing for Female Hair Loss
As I discuss in my article, Getting to the Root of Female Hair Loss, treating hair loss can only be effective if you understand the root cause – why is a woman losing hair? Through laboratory testing an answer can often be found.
When I am working with women with hair loss I generally advocate for a tiered approach to lab testing for hair loss – starting with the most likely causes and progressing to the more complex.
For myself, the issue was an iron deficiency. By correcting that iron deficiency I was able to resolve my hair loss in under a year and it hasn't recurred since.
Use the checklist below with your Medical Doctor or Naturopathic Doctor to determine the root cause of your hair loss. And if you're ready to work with someone experienced in hair loss in women, get in touch and book an appointment today.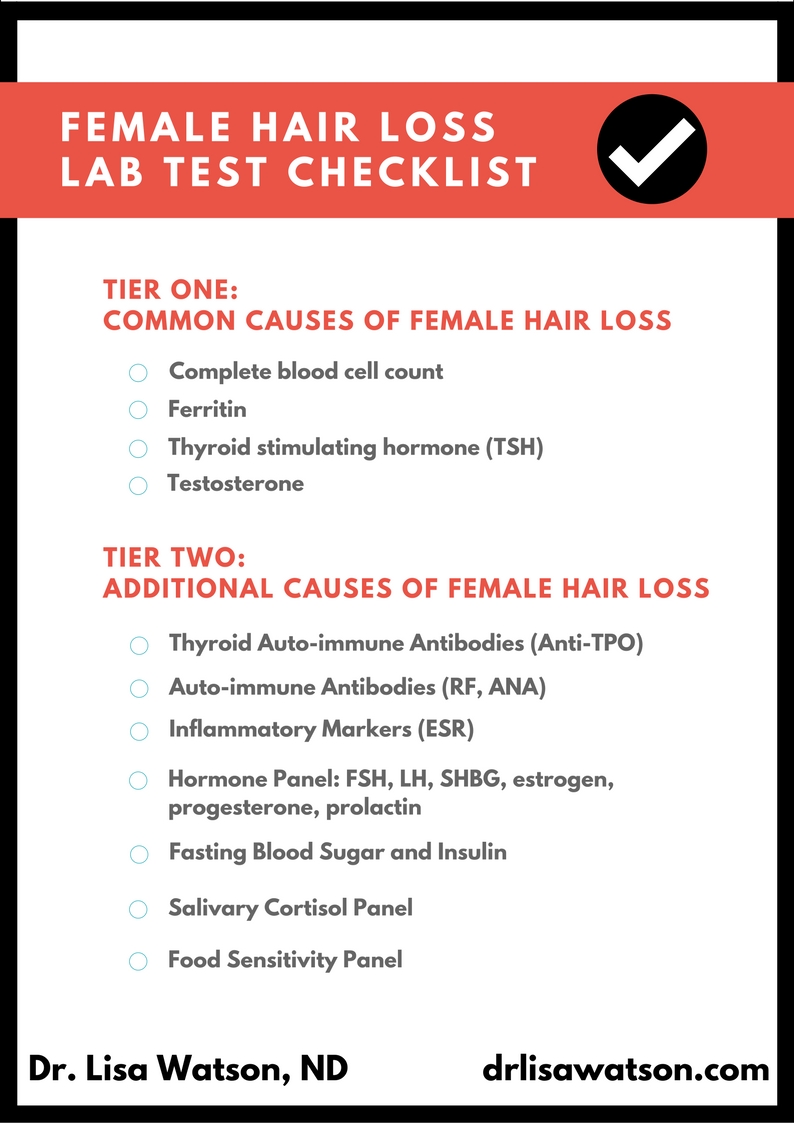 Female Hair Loss – Printable PDF
Disclaimer
The advice provided in this article is for informational purposes only. It is meant to augment and not replace consultation with a licensed health care provider. Consultation with a Naturopathic Doctor or other primary care provider is recommended for anyone suffering from a health problem.