Hair loss is a condition affecting many adults – both men and women.  Women are more likely to question why they are experiencing hair loss and may be more negatively affected by the hair loss than men.  Women with hair loss report lower self esteem and often have higher levels of fear, stress, depression and anxiety.
Conventional medicine is often dismissive of female hair loss.  The hair loss is most often not severe alopecia (the medical term for hair loss) and it is often diffuse (scattered over the scalp).
So why are women in their 20s, 30s, and 40s experiencing hair loss?  There are a number of potential causes.  By addressing the root cause of the hair loss, many women are able to stop the hair loss and in some instances, reverse it.
Aging
Unfortunately, hair loss is a normal part of aging.  By the age of 40, the rate of hair growth slows down.  New hairs are not replaced as quickly as old ones are lost.  This age-related hair loss affects both men and women.  In men the hair loss can be more prominent due to the effects of androgens (male sex hormones – such as testosterone).
Androgens
Androgens can contribute to hair loss in women just like in men.  It has been known since the time of Hippocrates that male sex hormones (androgens) contribute to hair loss.  This androgen-related hair loss is very common in women.  A report published in the Clinical Dermatology journal states that it affects approximately 30% of women before age 50.   When it occurs in women it is often referred to as "female pattern hair loss".
There are a number of reasons why a woman may be affected by androgen-related hair loss.  Genetics, excess androgens, insulin resistance, diabetes, polycystic ovarian syndrome, and low antioxidant status are all associated with female pattern hair loss.
Drug-Induced Hair Loss
A long list of pharmaceutical drugs can cause hair loss.  Some of the most common ones are:
Anticoagulants (Coumadin, heparin)
Antidepressants (Prozac, lithium)
Antiepileptics (Valproic acid, Dilantin)
Cardiovascular drugs (ACE inhibitors, beta-blockers)
Chemotherapy drugs
Endocrine drugs (Clomid, danazol)
Gout medications (Colchicine, allopurinol)
Lipid-lowering drugs
Non-steroidal anti-inflammatory drugs (Ibuprofen, naproxen)
Ulcer medications (Zantac, tagamet)
When possible, natural alternatives to these drugs should be considered if hair loss is occurring.
Nutritional Deficiencies
A deficiency of almost any essential nutrient can lead to hair loss.  A Naturopathic Doctor can assess your overall nutrient status, but there are a few signs you can look for at home.
Zinc – white lines on the nail can indicate poor wound healing, a common sign of low zinc levels.
Vitamin A – bumps on the back of the arms (called hyperkeratosis) is a common sign of vitamin A deficiency.
Essential Fatty Acids – dry skin on the elbows and other parts of the body is a common sign of low essential fatty acid levels.
Another nutrient deficiencies that may lead to hair loss is iron.  A simple blood test is needed to determine iron levels.  Your Naturopathic Doctor can help you interpret this test – many labs have normal ranges that include low iron levels that should be corrected with iron supplements.
If you are deficient in any of these nutrients a test of hydrochloric acid (stomach acid) should be considered to determine if you are not absorbing nutrients properly from your diet.
Hypothyroidism
Hair loss is one of the first features noticed by most women with hypothyroidism.  10 to 20% of the adult population has mild to severe hypothyroidism.  A blood test can be done to determine if hypothyroidism is causing your female hair loss.
Celiac Disease and Gluten Intolerance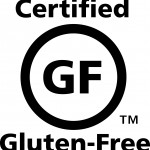 Celiac disease is a medical condition where gluten (a protein found in wheat, barley, and rye grains) damages the small intestines and causes systemic symptoms by cross-reacting antibodies that attack various cells in the body, including hair follicles.  The hair loss with celiac disease is often complete – a condition known as alopecia areata.
In people with gluten intolerance, the condition may manifest as hair loss (not complete) rather than digestive symptoms (which are a predominant feature of celiac disease).
Consider being tested for celiac disease if you have any of the following symptoms:
Bulk, pale, frothy, foul-smelling bowel movements
Weight loss
Signs of multiple vitamin and mineral deficiencies
A gluten-free diet will virtually eliminate symptoms in people with celiac disease.  A trial elimination of all gluten containing foods is recommended for anyone with hair loss to determine if gluten sensitivity is a cause.
Treatment of Hair Loss in Women
One of the central philosophies of Naturopathic Medicine is to treat the cause.  The treatment for female hair loss depends on the underlying cause of the hair loss.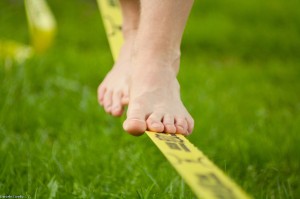 Treatment of Androgen-Related Hair Loss in Women
Address underlying causes of androgen excess
Improve blood glucose regulation – low glycemic index diet, blood glucose normalizing supplements (such as glucomannan, fenugreek, or bitter melon), and regular exercise
Increase antioxidant intake – vitamin C, vitamin E, selenium, green tea
Saw palmetto extract – reduces the formation of dihydrotestosterone (DHT) a more potent form of testosterone that is often elevated in male and female pattern hair loss.  Works in a similar manner to Propecia (finasteride) – a prescription drug often used in female hair loss.
Treatment of Nutrient Deficiency-Related Hair Loss in Women
Test hydrochloric acid levels to ensure nutrients from food are being absorbed and supplement when necessary
A high-potency multivitamin and mineral formula (with iron when indicated)
Flaxseed or fish oil daily as a source of essential omega-3 fatty acids
Hair loss in women is a concern that should be taken seriously.  Although some hair loss naturally occurs with aging there may be another underlying cause of hair loss.  Consult with your Naturopathic Doctor if hair loss is a concern for you.  There is help available.
Disclaimer
The advice provided in this article is for informational purposes only.  It is meant to augment and not replace consultation with a licensed health care provider.  Consultation with a Naturopathic Doctor or other primary care provider is recommended for anyone suffering from a health problem.