Tinnitus impacts nearly 400 000 Canadians and can severely impact the quality of life. Tinnitus is defined as the perception of sound without an external source. It may be described as a hissing, ringing, or whooshing noise. Many individuals diagnosed with tinnitus are told that the condition is chronic, will never improve, and they will just have to learn to live with it.
While Naturopathic Medicine can not guarantee a successful treatment of tinnitus, there may be hope in some of the integrative treatments available.
Cause of Tinnitus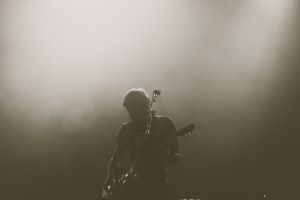 The exact underlying cause of tinnitus is not known. It can be associated with noise trauma (explosions, loud noises), physical trauma, post-inflammation, anxiety and other conditions. In many cases an underlying cause is not identified.
The symptoms of tinnitus may be processed by different parts of the brain than typical auditory pathways. The amygdala and limbic system – parts of the brain responsible for memory and emotions – seem to play a significant role in tinnitus.
Diagnosis of Tinnitus
Diagnosis of tinnitus is generally clinical – the presence of a reported noise with no external source. An audiologist assessment should also be performed. A contrast MRI is also a useful tool and can identify possible underlying causes of tinnitus. Blood work for autoimmune antibodies, vitamin B12, inflammatory markers (ESR), cholesterol levels, blood sugar levels, thyroid-stimulating hormone and comprehensive hormone testing can also provide useful information in identifying metabolic, hormonal, or autoimmune cases of tinnitus. Questionnaires can also be valuable in tracking progress with integrative treatment options.
Conventional Treatment Options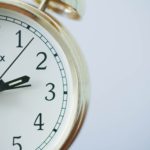 There are several different treatment options offered by qualified audiologists. Many involve sound therapy, masking, hearing aids or tinnitus retraining devices. A referral to an experienced audiologist is necessary for these treatments.
Correcting underlying causes of tinnitus will be helpful in a patient-by-patient basis. If the tinnitus is caused by a hormonal imbalance, such as thyroid disease, correcting the thyroid dysfunction can lead to resolution of symptoms. Antidepressants (impacting serotonin and/or dopamine) and GABA-enhancing medications have also been used in some individuals with success.
Naturopathic Treatment Options
While no guarantee of success exists in the treatment of tinnitus, the lack of conventional treatment options leads many people to seek out natural and integrative therapies. The majority of these options are safe and may provide some degree of relief to people suffering with tinnitus. Working with a knowledgeable Naturopathic Doctor is advised as these treatments may have side effects or interactions with other medications.
Ginkgo biloba
One of the most commonly sold botanical medicines worldwide, ginkgo is used to increase blood flow to the head and treat symptoms of Alzheimer's disease, dementia and vascular tinnitus. ginkgo has antioxidant, neuroprotective and platelet-inhibiting effects. Studies suggest that ginkgo may have a positive impact on patients with tinnitus, by increasing blood flow to the ear and may be especially useful in the elderly. The use of ginkgo may be limited by its interactions with medications, especially blood thinners, aspirin and seizure medications.
Zinc
Zinc is an essential mineral with significant actions in the central nervous system, including the hearing pathway, as well as in hormone production, enzyme function, and synthesis of DNA and RNA. Studies have suggested that zinc deficiency impacts between 2-69% of individuals with tinnitus. Giving zinc to individuals with tinnitus is a low risk intervention, and measuring serum zinc levels may identify those in greatest need for supplementation.
Melatonin
Melatonin, a hormone produced by the pineal gland during the night, regulates sleep/ wake cycles and acts as an antioxidant. Some studies have found that supplementing melatonin may improve tinnitus, especially in individuals with sleep disturbances. Melatonin may also help in individuals with stress by balancing cortisol production, another hormone often involved in tinnitus.
Vitamin B12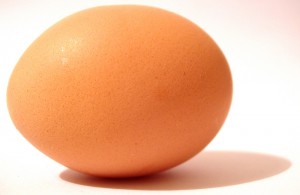 An important nutrient, and common deficiency, there have been studies showing a relationship between vitamin B12 deficiency and abnormal function of the hearing pathway. For every individual experiencing tinnitus, vitamin B12 levels should be assessed and optimal levels should be achieved through dietary and supplemental means.
Garlic
The flavourful garlic bulb is useful for many cardiovascular conditions. It has cholesterol-lowering effects, lowers blood pressure and can decrease blood clot formation. It may be useful for tinnitus by improving blood flow to the inner ear. There are no current studies on the use of garlic for tinnitus, but the possible benefits are evident.
Pycnogenol
Preliminary research suggests that the antioxidant, pycnogenol (pine bark extract) can decrease symptoms of tinnitus after one month of use. It is suspected that it's influence on inflammation and the cardiovascular system may lead to improvements in tinnitus.
Hormone Modulation
Hormonal imbalances have been identified in many individuals experiencing tinnitus, with imbalance in the hypothalamus-pituitary-adrenal (HPA) axis being most common. This HPA axis is involved in the stress response, with abnormal cortisol production being a common feature. One study found that individuals with tinnitus had a blunted cortisol response after stressful events. Identifying and correcting underlying hormonal imbalance can improve tinnitus in some people, especially those with stress.
Acupuncture
Several studies have demonstrated improvement in tinnitus symptoms with acupuncture treatment. Improvements with acupuncture have not been found in all studies, and improvements may be short lived (average of 100 hours in one study). Acupuncture is a very safe treatment, with limited side effects and no interactions with medications. Administered by a qualified naturopathic doctor or acupuncturist, it may be a valuable option for the treatment of tinnitus.
Taking an integrative approach, managing stress and balancing your hormones may help to improve the symptoms of tinnitus, and also improve the quality of life of people suffering with tinnitus. To learn more, speak to a qualified Naturopathic Doctor.
References:
The sound of stress: blunted cortisol reactivity to psychosocial stress in tinnitus sufferers. Hébert S, Lupien SJ. Neurosci. Lett. – January 10, 2007; 411 (2); 138-42
Diagnostic value and clinical significance of stress hormones in patients with tinnitus. Kim DK, Chung DY, Bae SC, Park KH, Yeo SW, Park SN. Eur Arch Otorhinolaryngol – November 1, 2014; 271 (11); 2915-21
Hormones and the auditory system: A review of physiology and pathophysiology Neuroscience, 2008-06-02, Volume 153, Issue 4, Pages 881-900, Copyright © 2008
Complementary and Integrative Treatments for tinnitus Gregory S. Smith MD, Massi Romanelli-Gobbi BM, Elizabeth Gray-Karagrigoriou Au.D and Gregory J. Artz MD Otolaryngologic Clinics of North America, The, 2013-06-01, Volume 46, Issue 3, Pages 389-408
Disclaimer
The advice provided in this article is for informational purposes only. It is meant to augment and not replace consultation with a licensed health care provider. Consultation with a Naturopathic Doctor or other primary care provider is recommended for anyone suffering from a health problem.