The importance of hormones for human health can't be understated. The over 50 hormones in the human body act as chemical messengers that control most major bodily functions – from hunger, stress, mood and emotions to reproduction.
The body maintains an intricate balance of hormones, a state called homeostasis. When this delicate balance is challenged a wide variety of symptoms can occur – insomnia, fatigue, depression, anxiety, weight gain, acne, premenstrual syndrome, endometriosis, PCOS, diabetes, menstrual irregularities, and many, many more.
When identifying an unbalanced hormonal state, hormone testing can provide valuable information that will allow you to take steps to restore your optimal hormone balance, resolve symptoms, and restore optimal health.
Hormone Testing
Three important factors need to be considered when seeking testing for hormone balance.
            Timing of Testing
Time of day and time of month are important factors in getting valuable information from hormone testing. For most hormones, testing should be done first thing in the morning. An exception to this rule is cortisol, which is often tested at multiple points over the course of the day.
Time of month, or more accurately, time of the menstrual cycle, is also an important consideration for women. Generally hormones should be tested about one week before an expected period, when levels are at their peak.
Testing Sample Type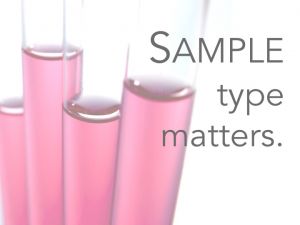 There are three main ways to test for hormone levels – blood (serum), saliva or urine. Each has it's benefits and can be used, depending on the information needed.
Blood – a simple blood draw can give a great deal of information about thyroid hormones, insulin and blood sugar levels, vitamin D, prolactin, FSH and LH. It's a quick process with well established reference ranges. However, it's not considered the best test for steroid hormones like estrogen and progesterone, as levels in the blood stream do not accurately reflect free hormone levels available for action in the body.
Saliva – a home saliva test kit will provide good information about the free hormone levels of many steroid hormones: cortisol, estrogen, progesterone, DHEAS and testosterone. This test is considered a good reflection of hormone balance in the body. The drawbacks to salivary testing are the less well established reference ranges and the lack of testing for hormone detoxification pathways.
Urine – a newer testing type for hormone balance, the dried urine test for comprehensive hormones (DUTCH), gives the most comprehensive overview of the entire hormone cascade.  Looking at the reproductive hormones of estrogen, progesterone and testosterone, as well as our stress hormones cortisol and cortisone, and our mood and mojo hormones and neurotransmitters, like DHEAs, serotonin and dopamine.  One of the greatest benefits of the DUTCH test is the ability to follow metabolism and detoxification patterns of the hormones, giving us an in depth understanding of where hormone imbalances come from, rather than just identifying what they are.
            Balance Over Absolute Values
The last important consideration for hormone testing is that the results of your hormone test should be interpreted by a practitioner with a great deal of expertise in hormone testing and hormone balancing. When looking at a hormone test the most important information is the balance between the different hormones, rather than the absolute values of each individual hormone. A low normal progesterone with a high normal estrogen results in the same symptoms as a normal estrogen and a very low (or abnormal) progesterone.
Hormones are responsible for a vast variety of functions in our bodies, and their imbalance is an important (and common!) cause of symptoms. If you suspect you may have a hormonal imbalance, book an appointment with your Naturopathic Doctor today to discuss your options.
Disclaimer
The advice provided in this article is for informational purposes only. It is meant to augment and not replace consultation with a licensed health care provider. Consultation with a Naturopathic Doctor or other primary care provider is recommended for anyone suffering from a health problem.