Syndrome of PCOS
Polycystic ovarian syndrome (PCOS) is condition impacting up to 1 in 10 women in North America. PCOS is a "syndrome" – a medical term for a condition that can have different symptoms in different people. In PCOS we can see a wide variety of presentations. Some women have many symptoms, while others have few. Some of the symptoms that can present in PCOS are:
Irregular periods
Long time between periods (prolonged cycles)
Infertility
Hair growth where you don't want hair (chin, upper lip, neck, chest, back, breasts, buttocks)
Hair loss where you do want hair (scalp)
Weight gain
Oily skin
Acne
Diagnosis of PCOS
Ultimately the diagnosis of PCOS is based on the Rotterdam criteria – you must have 2 of the 3 criteria (irregular periods, cysts on your ovaries, signs or laboratory evidence of elevated androgens) to be diagnosed. To learn more about diagnosis, read this article by Dr. Lisa on PCOS Diagnosis.
As a Naturopathic Doctor I think we should move beyond mere diagnosis, and really get to the underlying causes of PCOS. And this is where the PCOS Types come into play.
Types of PCOS
Type 1: Insulin-Resistant PCOS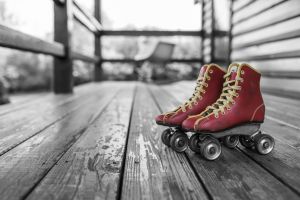 The classic presentation of PCOS – a woman experiencing weight gain, irregular or no periods, acne and facial hair – is represented by Type 1 PCOS, a condition associated with insulin resistance. The lack of response of the ovaries to insulin leads to a hormonal cascade that results in increased testosterone levels, the underlying cause of those unfortunate symptoms.
Women with insulin resistant PCOS have an increased risk of developing diabetes and depression – two other conditions associated with insulin resistance.
Treatment for insulin resistant PCOS involves improving the body's response to insulin. Supplements such as inositol, chromium and cinnamon can be helpful. Spearmint tea can help to decrease testosterone levels and reduce facial hair growth and acne.
Weight optimization and following the PCOS Diet can also be part of this process. However, please keep in mind that not all women with insulin resistant PCOS are overweight. Slender women can also have insulin resistance as a result of their diet.
Type 2 PCOS: Non-Insulin Resistant PCOS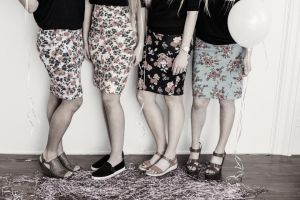 What once was a rare occurrence, I am now seeing many more women in my practice with non-insulin resistant PCOS. This can be caused by a number of different causes including:
Inflammation
Immune system challenges (including autoimmune diseases)
Vitamin D deficiency
Iodine deficiency
Thyroid hormone imbalance
Stress
Low dose chronic environmental exposures
Discontinuation of the birth control pill
A diet inconsistent with your body's individual biochemistry
This type of PCOS requires more investigation and understanding that the classic insulin-resistant PCOS. Often I will run more extensive blood work than is typically offered to a woman with PCOS. Depending on the woman I may look at nutritional levels, hormone balance (prolactin, thyroid, LH, progesterone, cortisol, DHEA, testosterone), autoimmune antibodies, inflammatory markers, and food sensitivity testing.
The approach to managing non-insulin resistant PCOS is a personalized medical approach. It is essential that we uncover the root cause of the PCOS and address it directly with an approach that encourages balance and optimum function. Often women respond quickly once the cause has been identified and balance is restored.
Disclaimer
The advice provided in this article is for informational purposes only. It is meant to augment and not replace consultation with a licensed health care provider. Consultation with a Naturopathic Doctor or other primary care provider is recommended for anyone suffering from a health problem.