Oh the pill.  Many of the women in my practice have a love-hate relationship with this medication.  Some of the things I commonly hear:
My skin looks better on the pill
I've been on the pill since I was a teenager and am scared to go off
The pill is treating my PCOS
I don't want to be taking synthetic hormones but I don't know what else to do
The pill makes me crazy every month
I've never really thought about the pill…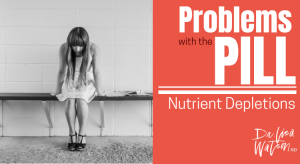 The most common thing I see is that women take the pill without ever really questioning it.  No doubt it is an incredible medicine, that had a huge impact on women and feminism.  But it is not the cure-all for women's troubles that we are told it is.
In the article Problems with the Pill, I share some of the concerns that I, as a naturopathic doctor and women's health expert, have regarding the pill. The purpose is not to convince you to give up the pill, but to empower you with information.  This article starts the conversation by looking at the nutrient deficiencies resulting from the pill.
Nutrient Deficiencies and the Pill 
Folic acid (folate)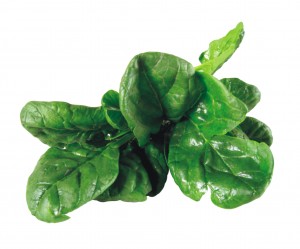 Since the '60s it has been consistently found that women taking the pill have lower levels of folate in their blood streams. Due to changes in folate metabolism and absorption, folate levels drop in women on the pill, and are lowest in women with longer use. Folate is necessary for DNA synthesis and cell division, and is essential for healthy development of a fetus (low levels can lead to neural tube defects and cleft palate.)
Vitamin B2 (riboflavin)
Riboflavin is an essential B vitamin, necessary for the production of energy, and the metabolism of fats and carbohydrates. Vitamin B2 is not stored in the body, so deficiency is common, and is worsened by the use of the pill.
(An interesting aside, supplementing vitamin B2 can be incredibly effective in managing headaches and migraines, a common side effect of the birth control pill.)
Vitamin B6 (pyridoxine)
A superstar B vitamin, vitamin B6 is needed for protein, fat and carbohydrate metabolism (turning food into muscles and energy – yes please!), it is also necessary for the production of our feel good neurotransmitter, serotonin. The drop in vitamin B6 levels in women on the pill is especially troubling because low B6 is associated with an increased risk of blood clots (a common side effect of the pill.)
Vitamin B12 (cobalamin)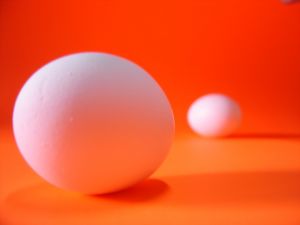 The last of the B vitamins depleted by the pill, vitamin B12 is essential for the production of energy in our mitochondria, for burning fat and carbohydrates as energy, and for healthy red blood cell production. B12 deficiency is even more of an issue in vegans and vegetarians, as the only food sources are from animals, or supplements.
Vitamin C
One of the most important antioxidants in our bodies, vitamin C is also essential for immune function, and preventing heavy metal toxicity. The estrogen found in the pill changes the rate of metabolism of vitamin C, leading to increased loss in the urine. A low intake of vitamin C (not getting your 8-10 servings of fruit and vegetables daily!) can make this problem much more serious. Taking a vitamin C while using an oral contraceptive may also reduce some of the cardiovascular risks associated with the pill.
Vitamin E
Not just one single vitamin, but a group of vitamins (the tocopherols), vitamin E is an antioxidant, with the special ability to be recycled and reused multiple times. It is also a fat-soluble antioxidant, meaning it can get into our cell membranes and protect them from damage. Low vitamin E levels can promote platelet clotting, increasing the risk of blood clots – again, a major concern for women on the pill.
Magnesium
Over 300 different enzyme systems use magnesium, including all the enzymes for energy production. Many of my patients also recognize the possible side effects of low magnesium levels – headaches, muscle cramps, restless legs, migraines, anxiety, and constipation. The pill can seriously reduce magnesium levels in the body, leading to imbalances in calcium and magnesium ratios, increasing the risk of blood clots (again!)
Selenium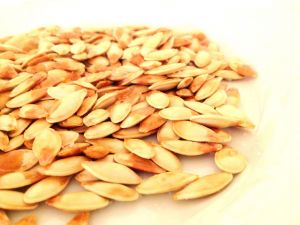 One of the most important nutrients for the thyroid, and for every cell that uses thyroid hormone (listen up ladies, 1 in 6 of you also has a thyroid dysfunction.) Deficiencies of selenium have been implicated in Hashimoto's thyroiditis, as well as heart disease and cancer. The pill reduces the ability of the body to absorb selenium, and combined with the low selenium content of food grown in Ontario soils, this can be a serious issue in women's health.
Zinc
The last of our nutrient depletions associated with the pill (I think that's enough already!), zinc is incredibly important to our brain function ("no zinc, no think"), learning and memory. It is also involved in immune function, DNA metabolism and apoptosis (programmed cell death that, when it goes awry, can lead to cancer.)   We don't know if the zinc depletion seen in women using the pill is due to changes in absorption, excretion, or increased demand, but since the 1960s we've known women taking the pill have lower zinc levels.
Next Steps…
A high quality multivitamin and mineral supplement may be enough to provide you with the nutrients you need while taking the pill.  However, all supplements are not created equal.  Speak to your Naturopathic Doctor about the appropriate form of nutrients and dosage for you.  And if you're interested in working with me, book a meet-and-greet or initial consultation to get started on achieving your vibrant, amazing health.
Selected References
Palmery M, Saraceno A, Vaiarelli A, Carlomagno G. Oral contraceptives and changes in nutritional requirements. European Review for Medical and Pharmacological Sciences. 2013;17:1804-1813.
Disclaimer
The advice provided in this article is for informational purposes only. It is meant to augment and not replace consultation with a licensed health care provider. Consultation with a Naturopathic Doctor or other primary care provider is recommended for anyone suffering from a health problem.
SaveSave