Polycystic ovarian syndrome is one of the most common conditions that I treat in my hormone balancing practice. It affects 1 out of every 10 women and shows up in many different ways – hair loss, facial hair growth, acne, difficulty losing weight, irregular menstrual periods or infertility. Because of the many different symptoms of PCOS, an accurate diagnosis is important.
The Rotterdam Criteria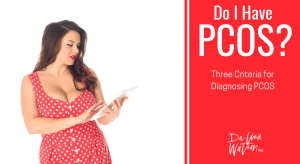 In 2003 the Society for Human Reproduction and Embryology (ESHRE) and the American Society for Reproductive Medicine (ASRM) came up with a specific criteria for making a diagnosis of PCOS – The Rotterdam Criteria.  Diagnosis of PCOS requires that a woman meets two of three criteria:
Infrequent or no ovulation (resulting in irregular or absent menstrual periods)
Signs and symptoms or laboratory tests that show high androgen (male hormone) levels – these include acne, hair loss, facial hair growth, darkening of the skin at skin folds
Cysts on the ovaries on ultrasound
For a diagnosis of PCOS it is also important to rule out other causes of these symptoms, such as a pituitary, thyroid or adrenal disease.
Clinical Evaluation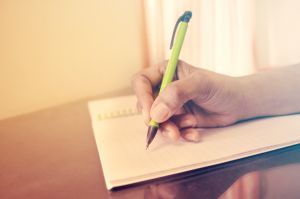 The first step in diagnosis of PCOS is a thorough evaluation with your medical or naturopathic doctor. Your doctor will ask a lot of questions. Be sure to share if you experience any of the following:
Irregular periods – menstrual cycles that are longer than 35 days, infrequent periods or no periods at all can all be associated with anovulation and PCOS.  (Keep in mind: 1 in 5 women with PCOS still have regular periods, so having a regular period does not rule out PCOS)
Acne – facial, chest, or back acne can be a sign of elevated androgens
Hirsutism – abnormal growth of coarse hair in a male pattern (lip, chin, torso)
Hair loss – elevated androgens is a major cause of head hair loss in women
Oily hair or skin
Sugar cravings – a sign of insulin imbalance, one of the major hormonal imbalances in PCOS. Other symptoms include dizziness, lightheadedness or irritability (or "hangry") if a meal is missed.
Recurrent yeast infections – a sign of elevated blood sugar levels. Other symptoms include excess thirst and frequent urination.
Overweight or difficulty losing weight – often a cause, and consequence, of the hormone imbalances in PCOS
Darkening of the skin – especially at the back of the neck or in the skin folds at the underarms, under the breasts and between the thighs. This darkened skin is called acanthosis nigricans and is associated with elevated testosterone.
Infertility – difficulty getting pregnant is often the driving factor for a diagnosis for PCOS
Family history of PCOS or diabetes
Laboratory Testing
Laboratory testing is the second criteria for a PCOS diagnosis. Many different lab tests can be used to confirm a suspected PCOS diagnosis, and these tests may highlight the underlying hormonal imbalances that cause PCOS. If you are taking the birth control pill to suppress your PCOS symptoms these tests will not provide accurate information.
Luteinizing hormone (LH) – high – produced by the pituitary gland to stimulate ovulation, levels are often elevated because ovulation is not occurring
Follicle stimulating hormone (FSH) – normal or low – typically assessed in relation to LH levels, some women with have a higher than normal LH:FSH ratio (greater than 1:1)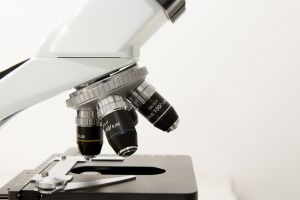 Serum testosterone (free and total testosterone) – high – 80% of women with PCOS have elevated levels of androgens. DHT levels may also be elevated
Progesterone – low – during the second half (luteal phase) of the menstrual cycle progesterone levels will be low due to the lack of ovulation
Estradiol – normal – typically in PCOS estrogen levels are normal or slightly elevated
Sex hormone binding globulin (SHBG ) – low – if tested, levels may be low
Fasting blood glucose – high – women with abnormal blood sugar levels typically have higher body weight, have higher androgen levels and are more insulin resistance
HbA1C – high – a long term (3 month) measure of blood sugar stability
Anti-Mullerian hormone (AMH) – high – levels of AMH are often elevated in PCOS due to the lack of regular ovulation
DHEAS – high – half of women with PCOS will have elevated adrenal production of DHEAS
Prolactin – normal – elevated prolactin can cause symptoms similar to PCOS; if your prolactin levels are high a pituitary tumour must be ruled out.
Thyroid stimulating hormone – normal – should be measured to rule out other causes of menstrual irregularities
Cortisol – normal – should be measured to rule out Cushing's syndrome
Additionally, a pelvic or transvaginal ultrasound may reveal multiple 2-6mm follicular (simple) cysts on the ovaries. Ovarian volume or area may also be increased.
Moving Beyond Diagnosis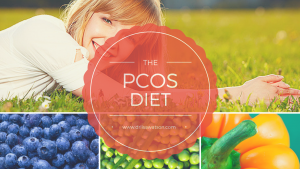 An appropriate diagnosis of PCOS is important for women seeking optimal hormone balance. But the diagnosis is only the beginning. Your naturopathic doctor can be your partner as you move beyond diagnosis towards understanding and hormone balance. Read the other articles in the PCOS Series by Dr. Lisa Watson: Understanding PCOS, The PCOS Diet (also available as an infographic), PCOS and Infertility, PCOS in Adolescence, PCOS and Pregnancy, Hormonal Balance in PCOS and Naturopathic Medicine for PCOS.
Dr. Watson is currently accepting new patients at both her Toronto clinics. Contact her for a complimentary meet and greet appointment, or book your initial consultation today. The best time to start balancing your hormones is now.
Disclaimer
The advice provided in this article is for informational purposes only. It is meant to augment and not replace consultation with a licensed health care provider. Consultation with a Naturopathic Doctor or other primary care provider is recommended for anyone suffering from a health problem.
Pin this article for later: https://www.pinterest.com/pin/207165651589076259/
SaveSave