Iron deficiency is the most common nutrient deficiency seen in children.  In adults the causes of iron deficiency tend to be pregnancy and menses (in women) and gastrointestinal bleeding (in men).  In children iron deficiency is most often due to dietary influences.
Dietary Influences on Iron Levels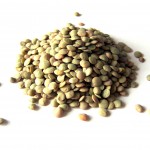 The effects of diet on iron levels are well-known.  Eating a diet low in iron-rich foods will result in iron deficiency in all age groups.  The chart below shows foods that are rich in iron and should be included in a health-promoting diet.  Picky toddlers and school-aged children may develop iron deficiency due to an iron-poor diet.  However, a low iron diet is only one cause of iron deficiency in children.
The most common cause of iron deficiency in younger children (0-24 months) is over-consumption of cow's milk.  The iron in cow's milk is much less available for absorption than human milk.  Breastfeeding for the first 12-24months or using formulas fortified with iron are the simplest solutions for iron deficiency in young children.
Due to the high demand of a child's body for iron (necessary for growth and development) and the possibility for long-term impacts of iron deficiency (poor growth, decreased intelligence and IQ) an iron deficient child must be treated quickly and appropriately.
Other Causes of Iron Deficiency
Malabsorption (the decreased ability to absorb iron from the diet) is a potential cause of iron deficiency in all age groups.  Malabsorption is most commonly seen in people with celiac disease (an inability to tolerate gluten-containing foods – such as wheat, rye, oats, barley, kamut and spelt) or in people with H. pylori colonization in their digestive tracts.  Absorption of iron is also of concern in vegetarians because the phytates in iron-rich plant foods can decrease absorption.
Genetic conditions can also be a potential cause of low iron.  If you have a family history of iron deficiency discuss this with your Naturopathic Doctor.
Symptoms of Iron Deficiency
The symptoms of iron deficiency in adults and children are similar:
Fatigue
Dizziness
Pale skin
Sore tongue
Dark coloured stools
Pica (the desire to eat non-food substances – most commonly ice or dirt)
Food Sources of Iron
Animal Sources(meat, fish, poultry, eggs, dairy)
Plant Sources(legumes, nuts, grains, vegetables, fruit)
Excellent sources (containing at least 3.5mg of iron per serving)

Pork, chicken or beef liver
Beef kidney or beef heart
Clams, canned
Oysters, canned

Iron-fortified breakfast cereal (1 cup)
Instant oatmeal
Soybeans, white beans
Firm tofu
Lentils
Chickpeas

Good sources (containing 2.1 -3.4mg of iron per serving

Pasta (1 cup)
Kidney, navy, pinto beans
Baked potato with skin on
Cooked spinach (1/2 cup)

Fair sources (containing 0.7 – 2.0mg of iron per serving)

Pork, ham, chicken, turkey, lamb
Crab, salmon, tuna
Eggs (2 large)

*Meat portions are 100g/ 3oz – approximately the size of a deck of cards

Split peas (3/4 cup)
Dried fruit – raisins, figs, dates (1/4 cup)
Almonds, cashews, mixed nuts (1/4 cup)
Treating Iron Deficiency in Children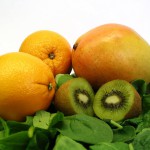 Iron supplements are the most common cause of accidental poisoning in children so great care must be taken in the dosing and storage of iron supplements.  Before prescribing iron supplements a blood test must be done to confirm low iron levels.  Once iron deficiency has been established your Naturopathic Doctor will prescribe an iron supplement appropriate for your child's needs.  Dosage of iron is determined by weight and the recommended dose must not be exceeded.
Iron dosage: 2mg/ kg body weight per day
Iron supplements are best absorbed on an empty stomach, but this may cause stomach upset in some children.  If that is the case, take the iron with food.  Taking iron with vitamin C or with an acidic meal (containing lemon juice or vinegar) will increase absorption.
Supplemental iron should be taken for three months, at which time blood tests should be repeated to check iron status.  Iron supplements should be continued for 3 months beyond the point where iron levels are found to be sufficient in order to replenish iron stores.
Disclaimer
The advice provided in this article is for informational purposes only. It is meant to augment and not replace consultation with a licensed health care provider. Consultation with a Naturopathic Doctor or other primary care provider is recommended for anyone suffering from a health problem.