No one will dispute the fact that the teen years can be a challenging time.  School work, part-time jobs, sports, friends, chores, preparing for college – all of these things and many others make the teen years a very busy and demanding time.  So how do teens cope when a health concern adds additional strain to an already overwhelming time?
Health Concerns Affecting Teenagers
Teenagers don't have it easy when it comes to health!  For some people it is a time of peak health – lots of energy, physical fitness, and few concerns or worries.  But the majority of teens are coping with at least one health problem.
The teen years are a transition from childhood to adulthood and during this time teenagers can have health problems that normally affect either children or adults.  The teen years are also a time when many chronic illnesses first are diagnosed.
Some conditions that teenagers may be dealing with:
Acne, eczema, psoriasis and other skin conditions
Addiction – alcohol, tobacco, marijuana, other legal and illegal drugs
Allergies
Anxiety
Asthma
Attention deficit and hyperactivity disorder
Depression
Diabetes
Digestive complaints – stomach pain, IBS, nausea, constipation, diarrhea
Fatigue and low energy
Headaches and migraines
Hormonal imbalances
Hypothyroid and hyperthyroid
Insomnia and sleep disorders
Menstrual cycle disorders – PMS, heavy periods, irregular periods, endometriosis
Nutrient deficiency – from poor diet, vegan, vegetarian diets and dieting
Pain and injury – including sprains, strains and fractures
Personal growth and development – mental, emotional and spiritual change and maturity
Pregnancy and birth control use
Stress
Weight management issues
Naturopathic Medicine for Teenagers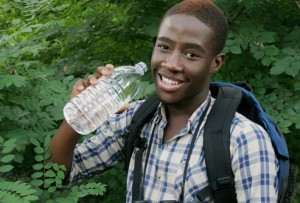 Naturopathic Medicine is an ideal treatment option for teenagers.  With a focus on prevention and individualized treatments Naturopathic Doctors are able to listen to and understand the unique experiences and symptoms for each teen and tailor a treatment plan to their needs.
I first discovered Naturopathic Medicine when I was seventeen and had undiagnosed nausea daily for several months.  After a consultation with a Naturopathic Doctor I discovered the link between my stress levels and my digestive symptoms.  With a few nutritional supplements and some stress management techniques my symptoms were cured within a few short weeks.  My personal experience encouraged me to become a Naturopathic Doctor and to help other teenagers find an alternative to suffering with their health problems.
Being a Naturopathic Doctor enables me to help other teenagers heal through the gentle and natural therapies I use in my practice.  I place an emphasis on finding the root cause of the problem and correcting it with:
nutritional and dietary counseling
nutritional supplements
botanical (herbal) medicines
homeopathy
acupuncture
stress management
lifestyle counseling
If you are a teenager, or know a teenager, that could benefit from Naturopathic Medicine consider booking a free 15 minute consult to meet with me and discuss how we can work together to make your teen years healthy, naturally.