Pregnancy is a time when we expect a lot of hormonal changes – but not every woman is aware of the changes that can occur in her thyroid function – and what that can mean for both her health, and the health of her baby.
A Brief Introduction to your Thyroid
Your thyroid is a hormone-producing gland, located at the front of the neck. It produces thyroid hormones (T4 and T3) that regulate our metabolic rate – our ability to make energy in our cells.
Thyroid Hormone Changes in Pregnancy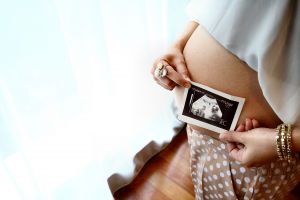 During pregnancy the body has a significant increase in metabolic activity – a lot of energy is required to make a baby! As such, the need for thyroid hormone increases. Women need approximately 40% more thyroid hormones during pregnancy to sustain the increases in energy needed for a healthy pregnancy.
Many women with thyroid disease are not immediately identified in pregnancy, as many of the symptoms of hypothyroidism (low thyroid function) are the same as symptoms of pregnancy. Weight gain, depression, fatigue, constipation and dry skin are all common in pregnancy and are also signs of an under-performing thyroid gland.
If you know prior to pregnancy that you have an underactive thyroid (half of people with hypothyroidism don't know it), then increasing your thyroid medication soon after a positive pregnancy test is recommended. An increase in the medication dose of 25-40% is suggested for most women.
An underactive thyroid, challenged by the increased energy demands in pregnancy, may also be exacerbated by the increased clearance of iodide by the kidneys in pregnancy (all those increased trips to the bathroom have consequences as well!) Many prenatal supplements still do not contain adequate amounts of iodine to address this issue, worsening an already delicate hormone balance in pregnancy.
Consequences of Thyroid Disease in Pregnancy
Hypothyroidism in pregnancy is a serious health concern. Recurrent miscarriages have been found in women with even mild and asymptomatic thyroid disease. Increases in fetal death, birth defects, premature birth, low birth weights, placental abruption and intellectual disability have all been linked to hypothyroidism in pregnancy, especially in early pregnancy.
Hypothyroid is not the only thyroid concern that is problematic in pregnancy. The presence of autoimmune antibodies against the thyroid (TPO or anti-TG) can also increase the chances of miscarriage – in some studies doubling the risk of an early miscarriage.
Thyroid Testing in Pregnancy and Pre-Conception
Unfortunately, thyroid testing is not standard care for women who are trying to conceive, or who are pregnant. It is not even standard for women who have experienced an early miscarriage, in spite of the association of hypothyroidism and autoimmune thyroid antibodies and miscarriage.The demand for thyroid hormone in pregnancy increases most in the first half of pregnancy – especially in the first 6-12 weeks. This means we need to be testing women sooner – ideally before pregnancy, and certainly after a positive pregnancy test. Most experts believe that testing should be done before 9 weeks gestation – within the first month after a positive pregnancy test.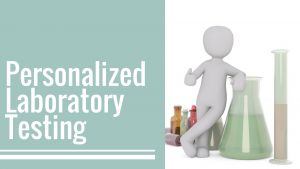 More comprehensive thyroid testing should also be offered to women trying to conceive, or who are pregnant. A simple TSH is not enough to fully assess the thyroid – autoimmune antibodies, T3 and T4 levels should also be tested.
And please keep in mind, the lab ranges for "normal" on thyroid testing are not the same as those that are optimal for pregnancy. Even mild or asymptomatic hypothyroidism, or any elevation in thyroid antibodies, can increase risk for an unsuccessful pregnancy.
If your doctor is unwilling to run these tests for you, speak to your Naturopathic Doctor. They can advocate for you, or run the tests to ensure you are getting the optimal support you need both before, and during, pregnancy.
The risks of not identifying a thyroid condition in pregnancy are significant. Don't let a lack of knowledge, a lack of testing, or a lack of an appropriate diagnosis impact your pregnancy. Speak up, get the testing, and have a healthy, happy pregnancy.
Disclaimer
The advice provided in this article is for informational purposes only. It is meant to augment and not replace consultation with a licensed health care provider. Consultation with a Naturopathic Doctor or other primary care provider is recommended for anyone suffering from a health problem.
Select References
Alexander EK, Mandel SJ – Diagnosis and Treatment of Thyroid Disease During Pregnancy. Endocrinology: Adult and Pediatric 7th Ed, 2016. Chapter 84; 1478-1499.