A common (and very frustrating) occurrence in weight loss is when all progress stops despite continued efforts.  A plateau is usually defined as two consecutive weeks without weight loss. Weight loss plateaus are predictable and can be easily explained – and overcome.
Why does a weight loss plateau occur?
The basal metabolic rate (BMR) – the energy required by the body at rest (to maintain vital bodily functions) accounts for 60 to 70% of the calories you burn daily.  The BMR is determined, for the most part, by your current body weight – when your weight goes down, so does your BMR.
Hitting a weight loss plateau is VERY frustrating.  But there are several things you can do to overcome this (and future) plateaus and ultimately reach your weight loss goal.
10 Tips for overcoming the weight loss plateau
1. Don't Give Up!
You may feel like you are no longer losing weight – but you most likely are and it just isn't registering on the scale.  Losing 1/3 of a pound per week amounts to a weight loss of 17 pounds over a year.  Don't get discouraged, keep up the hard work and you'll be rewarded in the long run.
2. Know Your Numbers
Knowing how many calories you burn at rest (your BMR) and how many you burn based on your lifestyle (your Total Daily Energy Expenditure or TDEE) is a good starting point for overcoming a weight loss plateau.  These numbers are heavily dependent on your current weight – so you should recheck these numbers every 2-3 months to make sure they are up-to-date.
To calculate your BMR:
To calculate your TDEE you need to multiply your BMR by your level of physical activity (be careful not to overestimate your current level of activity!):
In order to lose one pound you need to restrict or burn a total of 3500 calories.  To lose one pound per week that is a daily restriction of 500 calories per day.  Do not plan to restrict more than 1000 calories per day – this will provoke a starvation response in your body.  Instead aim for a restriction between 500-700 calories per day.
3. Increase Your Protein
Research suggests that shifting fat and carbohydrate calories to protein calories may help preserve your BMR during weight loss.  But too much protein causes health problems – stick to 20% of your daily calories from protein.
If you are eating 1500 calories per day, 20% is 300 calories – and at 4 calories per gram that equals about 75 grams of protein per day.
4. Add Weight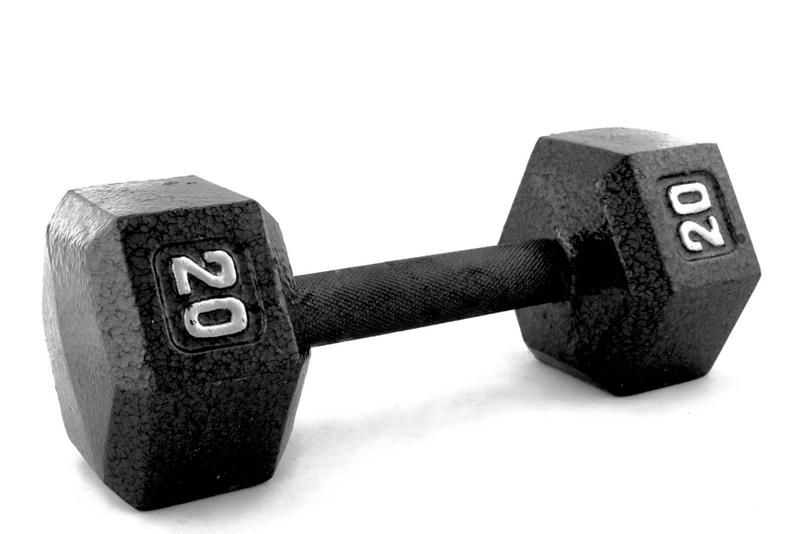 One of the best ways to overcome a plateau is to increase your physical activity – including lifting weights.  Exercise both burns calories and builds muscle.  The more muscle you have, the higher your BMR.  Working out with light weights or doing resistance training will increase your muscle mass and can compensate for the decrease in BMR associated with weight loss.
5. Change Your Routine
Changing your physical activity routine, your diet or both can be a great way to overcome a weight loss plateau.  Despite the lack of scientific support for this technique most fitness experts agree that it is worth trying.  Alternate physical activities (both aerobic exercises and weight lifting) to work different muscle groups and keep things interesting!  Try dancing, spinning, swimming, tennis or tae kwon do!  Longer workouts aren't always the answer but aim for 150 minutes per week as a minimum.  Research suggests that this is the magic number for achieving weight loss.
6. Drink More Water

Water is important for more than just hydration.  When we are losing weight, water is generated in the body as a normal part of fat metabolism.  This can cause unwanted water-related weight gain.  The solution is not less water, but more water to encourage our body to excrete more water and reach a healthy water balance.
Additionally, when fat cells shrink they release toxins that need to be eliminated by our liver, kidneys, skin and digestive tract.  If we don't drink enough water the toxins build up and may interact negatively with our hormones and cause increased fat storage.  Drinking water also helps us feel full and regulate our appetite.
*Additional water is required for pregnant and breastfeeding women, for individuals with high physical activities levels, for those living at higher altitudes, and during hot and dry weather conditions.
7. Boost Your Metabolism
Start your day on the right foot by doing a cardio workout first thing in the morning on an empty stomach.  20-30 minutes of cardio before breakfast will give your metabolism a boost that can last all day – resulting in more calories burned all day long.
Increasing how frequently you eat (but not increasing how much you eat) can further boost your metabolism.  Eating every 3 or 4 hours stabilizes your blood sugar, controls your appetite and keeps your energy and metabolism up.
For some people supplements can also be used to boost metabolism – discuss this option with your Naturopathic Doctor to see if they are safe for you.
8. Keep Track
Calories have a way of sneaking into our food!  If you feel like you are doing everything right but still have reached a weight loss plateau try keeping a food journal – a totally honest and complete food journal.  (Fitday.com offers a great free online food journal but a good old pen and paper will work just as well.) You may recognize some empty calories that quickly add up and can be easily be eliminated (creamy salad dressing, butter, a glass of wine, finishing your toddler's dinner, handfuls of nuts or crackers, etc).
Not sure you can benefit from writing everything down?  According to the American Journal of Preventitive Medicine, over a 20 week study those who wrote down everything they ate lost twice as much weight as those who didn't.
You may also consider having a Naturopathic Doctor assess your food journal if you are struggling to make sense of your daily nutrient and caloric needs.
Dopamine, one of the feel-good neurotransmitters in our bodies, begins to decrease after a few weeks of weight loss.  Dopamine is associated with pleasure, alertness, creativity, attention, learning and concentration.  As if that wasn't enough, dopamine also naturally suppresses appetite and supports weight loss (this is why some antidepressant medications such as Wellbutrin and Zyban have been shown to be effective for weight loss).
With all the benefits of dopamine it is a good idea to try to prevent the decrease in dopamine levels that occur with weight loss.  A supplement called tyrosine (an amino acid) is one of the main building blocks of dopamine and can boost your body's production of dopamine (and thyroid hormone).  Take 1000mg of tyrosine each morning on an empty stomach.  It will take four weeks to see maximal results – so start this supplement before you reach your plateau if possible.
10. Rediscover Your Motivation
Weight loss plateaus can be devastating to our motivation and drive.  If your motivation is suffering write down all the reasons why you originally wanted (and still want!) to lose weight.  Post this list in a place where you will see it every day.  Ask friends and family to offer words of encouragement.  Consider getting a weight loss partner.  Research has shown that people who lose weight with a friend – either in-person or on-line – lose more weight and more motivated than those who go it alone.
Weight loss plateaus can be frustrating.  But keep in mind that a healthy diet and exercise are worth more than being lighter on the scale.  Better sleep, more energy, less depression, less chronic disease and better self esteem are all valuable rewards.  Keep working towards your goals and you may find you've achieved more than you ever set out to do.
Disclaimer
The advice provided in this article is for informational purposes only.  It is meant to augment and not replace consultation with a licensed health care provider.  Consultation with a Naturopathic Doctor or other primary care provider is recommended for anyone suffering from a health problem.