The majority of 'adult' mental health disorders start during the teen years. This is not surprising given the substantial development occurring in the brain during the teens. Problems with this rapid and drastic development have been linked to mild mood disturbances as well as major illnesses, including schizophrenia and bipolar disorder.
Anxiety
Most anxiety disorders begin in childhood, adolescence and into early adulthood. Children tend to experience separation anxiety, while during the teen years social phobia, agoraphobia, obsessive-compulsive disorder and generalized anxiety are the most commonly experienced anxiety disorders. In early adulthood panic disorders often start, perhaps due to inadequate management of anxiety during the teen years.
Depression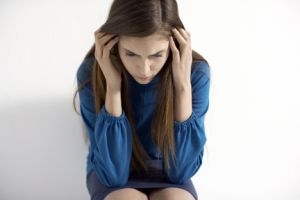 Although depression rates are highest in those aged 25-44, the average onset of depression is around 14 years of age. Depression is a huge concern for teens because it is a major risk factor for suicide. Suicide is one of the leading causes of death for 10-to-24 year olds. Additionally, depression often co-exists with other mood disorders such as anxiety, drug and alcohol abuse.
Schizophrenia
With 1% of the population suffering from schizophrenia, it is not one of the most common mental disorders. Schizophrenia affects males and females equally. Men tend to have their first episode in their late teens, women are most often affected later – in their twenties and thirties.
Bipolar Disorder
Bipolar disorder (formerly known as manic depression) tends to occur later than the other mental disorders on this list. The average age of diagnosis is the mid-twenties, with a first manic episode occurring in the late teens or early twenties. Bipolar disorder is slightly more prevalent than schizophrenia affecting approximately 1.2% of people over 18 years of age.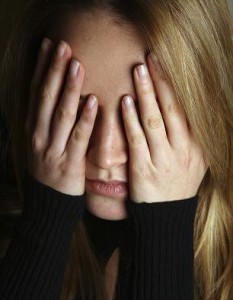 With such a large proportion of mental disorders beginning during the teen years, why are we not recognizing these issues and offering more support to these teens?
Teens who are seeking a drug-free solution to their mental health concerns should consult with a Naturopathic Doctor who is well versed in adolescent health, mental health and who can help you recognize your imbalances and provide you with a plan to help regain balance in your life.
Effective natural treatments are available for anxiety and depression. If you have been diagnosed with schizophrenia or bipolar disorder, your Naturopathic Doctor can work with your Medical Doctor to help you feel better and regain a sense of health and well-being in your life.
If you suspect you may have a mental health disorder, consult a Naturopathic or Medical Doctor. For further reading, visit Teen Mental Health or Adolescent Medicine at Sick Kids Hospital.
Resources:
William R Yates, MD, MS. Anxiety Disorders. E-medicine from WebMD, updated April 20, 2010. available online at: http://emedicine.medscape.com/article/286227-overview. Accessed November 20, 2010.
National Institute of Mental Health. The Numbers Count: Mental Disorders in America. Reviewed November 18, 2010. http://www.nimh.nih.gov/health/publications/the-numbers-count-mental-disorders-in-america/index.shtml. Accessed November 20, 2010.