The world of genetics is confusing AF.  But trust me, you will be hearing more and more about genetics in the coming years.  In 2003 researchers completed The Human Genome Project, a many year endeavour to sequence the human genome and understand what our genes can tell us about our health.  And one of the most important genes identified was MTHFR.
MTHFR
MTHFR is the acronym for the gene that makes methylenetetrahydrofolate reductase. This is an essential step in the methylation pathway – a complex pathway that results in the production of neurotransmitters (mental health), glutathione (liver, inflammation and antioxidant health), and processing of estrogen and testosterone (hormone health). Methylation has been considered by many to be the most important enzyme function in the human body.
MTHFR Polymorphisms
Somewhere between 30-50% (perhaps more) people carry a mutation (also called a single nucleotide polymorphism – or SNP) in the MTHFR gene, with an estimated 14-20% of people having a more severe mutation. First identified by the Human Genome Project, researchers noted that people with the MTHFR mutation were more likely to develop certain diseases, including ADHD, autism, Alzheimer's, atherosclerosis and autoimmune disorders.
| | | | | | |
| --- | --- | --- | --- | --- | --- |
| Autism | Alzheimer's | ADHD | Atherosclerosis | Miscarriages | Fibromyalgia |
| Deep vein thrombosis | Neural tube defects | Gluten intolerance | Pernicious anemia | Schizophrenia | Chronic fatigue syndrome |
| Post-menopausal depression | Chemical sensitivities | Parkinson's | Irritable bowel syndrome | Pre-eclampsia | Stroke |
| Spina bifida | Bipolar disorder | Male infertility | Vascular dementia | Blood clots | Congenital heart defects |
| Gastric cancer | Migraines with aura | Low HDL cholesterol | Epilepsy | Atherosclerosis | Oral clefts |
| Type I Diabetes | Cervical dysplasia | Glaucoma | Prostate cancer | Multiple sclerosis | Essential hypertension |
| Thyroid cancer | Premature death | Heart murmurs | Placental abruption | Myocardial infarction | Tongue tie |
| Asthma | Bladder cancer | Low testosterone | Heavy metal toxicity | | |
Conditions Associated with MTHFR Polymorphisms
It is important to remember that just because you have inherited a gene (thanks mom and dad), does not mean you will develop one of these health conditions. There are many factors (diet, lifestyle, nutritional status, environment) that contribute to gene expression.
Your genes are not your destiny, but they are your tendency
MTHFR C667T and MTHFR A1298C
Two main MTHFR mutations have been identified and are the focus of most research.
Mutations are inherited from our parents, and as such we have two copies of each gene. A mutation on either of these genes can be heterozygous (+/-) – meaning only one copy is abnormal – or homozygous (+/+), meaning both inherited copies is mutated. Homozygous mutations are more likely to cause health problems. And having a homozygous mutation in both MTHFR C667T and MTHFR A1298C is considered to be the most problematic.
The Consequences of MTHFR Mutations
The importance of the methylation cycle, impacted by MTHFR mutations, can not be understated. Some of the consequences of altered MTHFR function include:
Decreased methylation
Increased heavy metal toxicity (iron, copper, lead, mercury)
Low iron (often secondary to elevated copper)
Increased homocysteine leading to vascular inflammation (cardiovascular disease, increased blood pressure, increased risk of vascular dementia)
Poor conversion of homocysteine to glutathione (increased stress, fatigue, toxin build up, cellular stress)
Poor conversion of homocysteine to methionine (increased atherosclerosis, non-alcoholic fatty liver disease, anemia, inflammation)
Decreased production of SAMe and decreased serotonin levels (depression)
Nutrigenomics for MTHFR
One of the main reasons I became interested in genetic medicine, is the ability of nutrients, diet and lifestyle to strongly influence the function of our genes.  This field of study is known as nutrigenomics. 
When we know what our genetic tendencies are, we can alter and optimize them through dietary and supplemental choices. It's an empowering way to look at our bodies.
In order to optimize MTHFR function, there are some things that need to be avoided:
Synthetic folic acid – further slows the MTHFR function
Cyanocobalamin – a form of vitamin B12 that slows methylation
Birth control pills – block the uptake of folate in the gut
Methotrexate – another medication that blocks folate uptake
Proton pump inhibitors – a medication for heartburn that alters stomach acid levels and decreases vitamin B12 absorption
Processed grains – contain synthetic folic acid
Mercury amalgams and heavy metals – can lead to greater heavy metal toxicity due to poor metal clearance
Individuals who have MTHFR polymorphisms will often thrive with appropriate nutritional support. Supplements that can help to improve methylation are the cornerstone of MTHFR therapy.
Supplemental Support for MTHFR
Folate – natural folate, from leafy green plants (foliage – that's how folate got its name!) and natural supplements will help to improve methylation. Especially important during the months prior to pregnancy, women of reproductive age with MTHFR mutations should be taking folate regularly.
Vitamin B6 – an essential cofactor in the methylation pathway, vitamin B6 helps to ensure folate works properly.
Vitamin B12 – vitamin B12 is a methyl donor – it contributes a methyl group to the methylation pathway, allowing it to function at optimal capacity. B12 should be taken in the methylcobalamin or hydroxycobalamin form, and never in the cyanocobalamin form.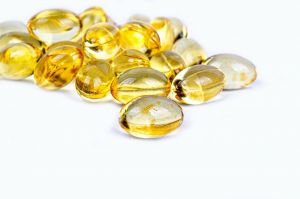 TMG (Trimethylglycine or Betaine) – another methyl donor, providing three methyl groups to the methylation cycle, this nutrient is commonly deficient in people with MTHFR. Stress, infections, inflammation and high levels of heavy metals will all increase the demand for THM. In a healthy body, plenty is made, but it is also available as a supplement and in foods such as broccoli, beets and other vegetables. TMG is especially useful for people with depressive symptoms as it increases the production of SAMe.
SAMe – a consequence of poor MTHFR function is low levels of SAMe. Essential for the production of serotonin, low SAMe can be associated strongly with depression. SAMe acts as a methyl donor in the body, and is made in the body through methylation processes. Supplementation is available although often levels improve with supplementation of methyl donors, B12 and folate.
NAC (N-Acetyl Cysteine) – a direct precursor to the production of glutathione. NAC can be used to support detoxification and decrease oxidative damage in people with MTHFR mutations.
Confused? 
You're not alone!  The study of genetics, and the influence of our genes on our health, is some pretty deep, dark science stuff!  But it's also incredibly informative, and empowering.  And if you've ever wondered how your genes are impacting your health, you should consider genetic testing and working with a Naturopathic Doctor,  Geneticist or Functional Medicine Doctor who can help you understand your genetic tendencies, and realize your optimal health potential.
Disclaimer
The advice provided in this article is for informational purposes only. It is meant to augment and not replace consultation with a licensed health care provider. Consultation with a Naturopathic Doctor or other primary care provider is recommended for anyone suffering from a health problem.