Very little is known about the health issues impacting our supernatural community. Notoriously secretive, no agency (that we are aware of) is maintaining statistics on the health of supernatural beings. In this series I will be bringing a greater awareness to this issue, discussing some of the most common concerns impacting the magical members of our global community. Perhaps through education we may bring some light to those inhabiting our darkest nights.
No Sunshine in Their Lives
The existence of vampires has been documented in cultures around the world since ancient times. While exact population counts are impossible to attain, vampires are thought to be one of the most populous of all the supernatural beings.
Dwelling only in the darkness, vampires at are significant risk of vitamin D deficiency. Vitamin D is produced when the sun's ultraviolet rays (UVB rays) penetrate the skin. With full body exposure to sunlight, a body can produce upwards of 10 000 to 20 000IU of vitamin D after just 15 minutes. This duration of sun exposure would certainly be fatal to a vampire.
40% of Humans, 100% of Vampires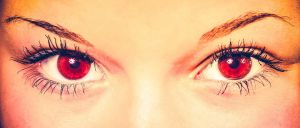 It is estimated that 40% of humans are deficient in vitamin D, with rates being much higher during the winter months when UVB rays are unable to the Northern hemisphere. With no exposure to the sun it may be estimated that 100% of vampires are likely to be deficient in vitamin D.
Risks of Vitamin D Deficiency
Vitamin D deficiency can lead to an increased incidence of colds and influenza, osteoporosis, autoimmune disease, and over 16 different types of cancer, including breast, pancreatic and lung cancer.
Vitamin D Supplementation for Vampires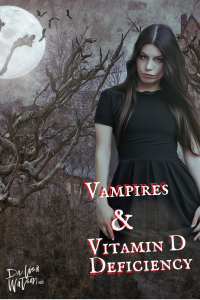 Ideally testing for vitamin D levels should be carried out on vampires to determine ideal dosing. As vampires are notoriously secretive, and very few laboratories are open after dark, testing may be difficult to attain. I suggest all vampires consider a vitamin D supplement, to ensure their needs are met. A general guideline for humans and vampires is to take a minimum of 1000IU per day. Your Naturopathic Doctor can help to individualize your dose based on your body weight and sun exposure (or lack thereof).
Disclaimer
The advice provided in this article is for informational purposes by the supernatural community. It is meant to augment and not replace consultation with a licensed monster doctor. Consultation with a Naturopathic Doctor, Dr. Frankenstein, or other primary care provider is recommended for any supernatural being suffering from a health problem.